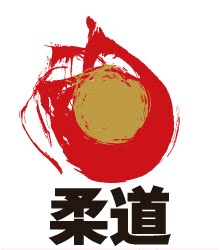 East Bay Judo Institute's Annie Shiraishi competed on September 12 at the 2010 World Championships in Tokyo, Japan.
In the largest World Championships in the history of the sport, this year's event included 848 players competing in 16 weight divisions as players vied for both a World title as well as Olympic qualification points.
Annie dominated her match in the 48kg division against 2010 Pan American silver medalist Stefany Garcia (ESA), throwing Garcia for a yuko in the first minute with kouchigari and then forcing her into a stalling penalty.  After Shiraishi threw Garcia for a waza-ari (half-point) score in the third minute, she increased her lead again when Garcia was given a second penalty.  Shiraishi ended the match in the fourth minute when she pinned Garcia for the win.
In her next match, Annie competed against Bat-Erdene Baljinnyam (MGL), a multiple World Cup medalist. The Mongolian proved to be too tough for Annie and she was eliminated from her first World Championships debut.
Annie reflects on her World Championship experience:
"I felt really good during my first match match. I was definitely a little nervous but was able to control it enough to be able to function. Once the match started I realized that I was threatened by this girl and all I had to do was play a smart match. Which led to me throwing her and eventually pinning her to win the match.
Second round, I met a Mongolian  (multiple World Cup medalist).  I never heard of this girl so I went in to the match like I would any other unknown person. But she caught me off guard right off the bat.  She's a tough fighter and I wasn't able to beat her.
Overall, this tournament was another great experience that I have under my belt.  My first World Championships. And the part that I loved the most was that my entire family was there to see me fight. They haven't traveled with me to a competition for almost 10 years… 6 years for my parents".
You can follow Annie's blog by clicking here
Interested in sponsoring Annie Shiraishi and helping her get to the 2012 London Olympics? Contact EBJI for details.