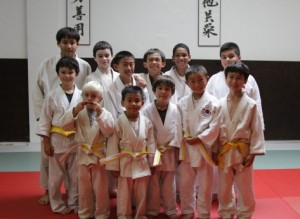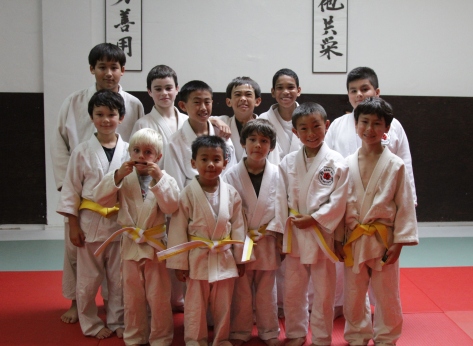 Congratulations to all our members who got promoted at our recent fall promotional, held October 1 here at the dojo!
All the students that participated did an excellent job of showcasing what they have been learning the past four months in their respective classes. The promotional is not about winning or losing, but about having fun and getting to work with students from other classes.
We had numerous students from all the classes ready to be promoted. Promotions are based mainly on attendance, behavior and work ethic. All promotions are pre-determined a week before the promotional by the instructors of the various classes.
Here is a complete list of students who were promoted:
Beginning Kids Class
To White/Yellow Belt:
Louie Feigenbutz, Nicholas Gellerman, Kabir Malik, Luke Russell, Nate Russell, Henry Warmerdam, Alex Yan, Matt Nihei
To Yellow Belt:
Josh Laba, Jack Egawa, AJ Nihei, Cole Irie
Intermediate Kids Class
To Orange Belt: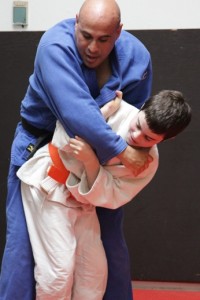 Jason Wood, Yuval Wolf, Damien Torres
To Orange/Green Belt:
Nick Wood, Nathaniel Pollard Martinez
Beginning Adult Class:
To Blue Belt:
George Tang, Robby Jones, Ben Phelps
To Sankyu:
Jimmy McErlain
Congratulations to all the students who were promoted, keep up the hard work!!