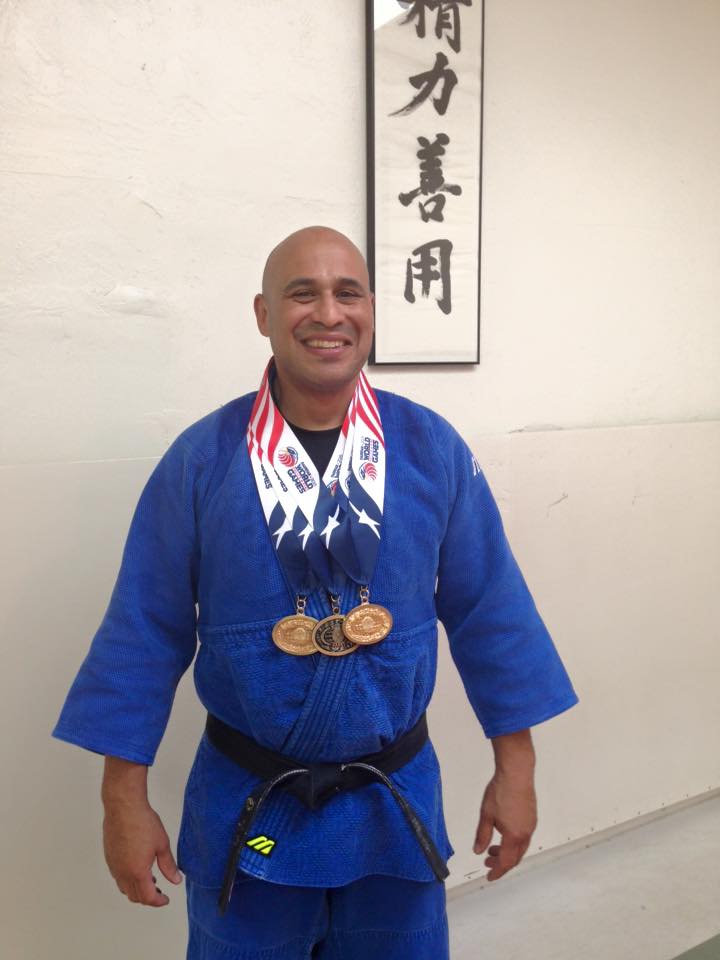 Congratulations to EBJI Instructor Themis Lonis who won three medals at the World Police and Fire Games in Fairfax, Virginia!
Themis won gold medals in the submission grappling and freestyle wrestling competitions and also took a bronze medal in the 50+ 81kg division in judo. He competing an exhausting 4 days in a row!
Themis teaches the Wednesday night beginning kid's class at EBJI and has been an integral part of our EBJI community for over 20 years.
His son Christian also went to Virginia to cheer on his dad and even helped him warm up.
Way to go Themis!!!