Henry Warmderman is the first recipient of the EBJI Alumni Scholarship! Founded by former EBJI member Dedra Worley, the scholarship will be issued in the form of a $1000 tuition waiver for one year.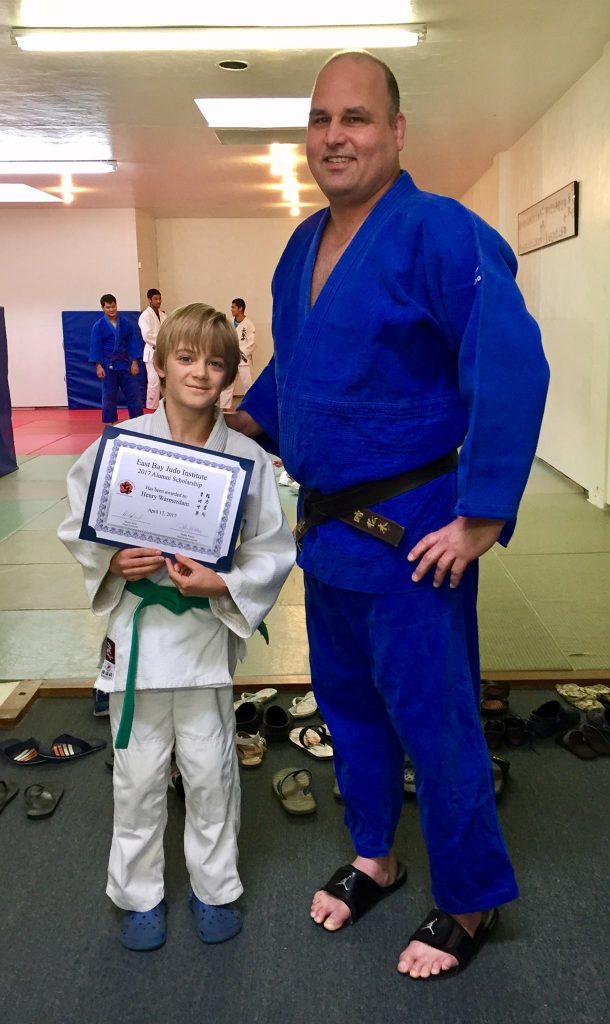 In the words of Dedra:
"Over the years I have received many requests from my Alma Mater to support new projects, programs and future students. It has always been my belief and honor to support and give back to those organizations and communities which have been a part of my own personal growth. I am sure this principle was nurtured in me during my time at East Bay Judo Institute. In this time of my life, I am seeking not only to help the organizations that have influenced my life but to touch individuals who are on a path familiar to me. For these reasons, I would like to sponsor a student at East Bay Judo Institute."
Congratulations Henry!