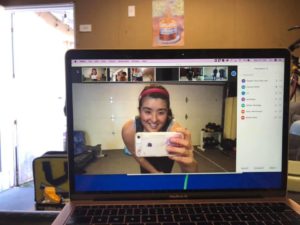 Greetings EBJI Members and Families,
I hope that you and your families are safe and healthy in these trying times.
I wanted to take a moment to reach out and update everybody regarding our schedule and operations. The USJF medical committee is recommending that we cease all activities, so unless we have a change in information, we're looking at having no classes or activities at the dojo through the end of June. Obviously, things are changing daily, so we will keep you informed as the situation develops.
What can you do to help? Well, the important thing for the dojo is that dues continue to come in. Unfortunately, regardless of the schedule, rent is still due every month. With that said, if you are finding yourself with a financial stress due to this situation, just let us know. We definitely don't want to lose members due to things like this beyond our control.
Additionally, if you haven't heard, Sayaka sensei has started doing virtual workouts. Using a collaboration tool called Zoom, she's leading exercises that require little or no resources. She plans to do workouts at least twice a week on Monday and Wednesday. We are also offering kid's class workouts on Tuesday and Thursday afternoons.
EVERYBODY IS WELCOME! You don't have to be an EBJI member, or even do judo, to participate. Family and friends are welcome. There's no charge for this, just connect to Zoom at the right time.
Lastly, the most important thing right now is that we stand together and support each other. If there's anything we can do for each other to make it easier, please reach out, we're a tight group that helps each other.
If you have any questions or concerns, please don't hesitate to reach out to Sayaka sensei, Ken sensei, or me.
Thanks, and be safe and healthy!
Dan Israel
Head Instructor, East Bay Judo Institute