Greetings again to members, friends, and family of EBJI!
Here we are at the end of week 5. We can see more of the preparation taking place. I am told that the current plan is to pour the concrete this week if they can get the city inspectors in there to give the OK. Once the concrete is poured and cured, I am hoping the pictures will be more interesting to share, but nonetheless, here are the latest.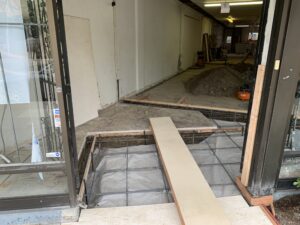 The entryway, which has been completely gutted out, requiring the makeshift bridge while they have the new entryway shaped with rebar.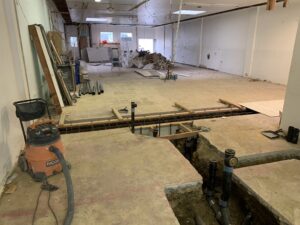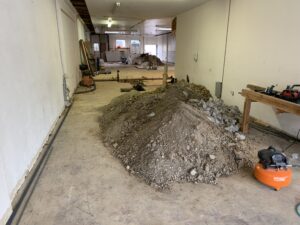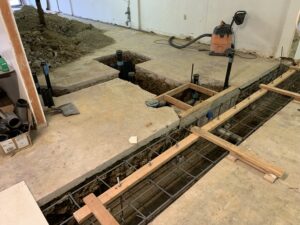 Some pictures of the office area. We can see where the plumbing is being redone.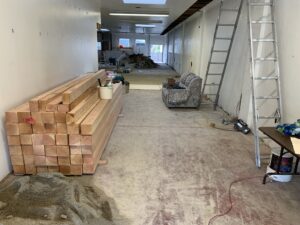 The lobby here. You can see some of the supplies are being delivered.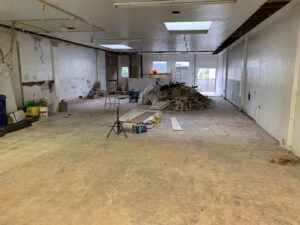 This is the edge of the training area, you can see they have been working on the ceiling around the entire building. Presumably making way for some sort of seismic support.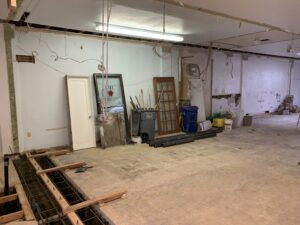 Our weekly shot of what will be our increased training area. The familiar old bathroom light can be seen on the right again. At some point they'll remove all that stuff and we won't be able to see the outline where the old office/bathroom were.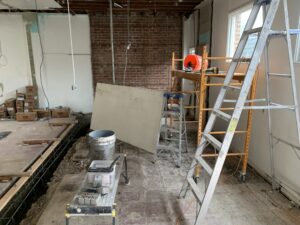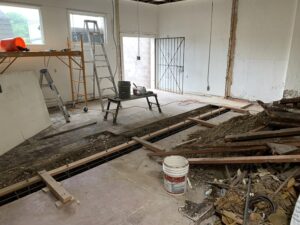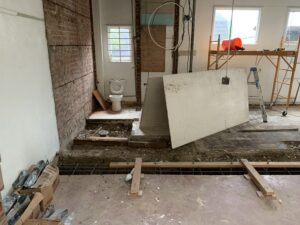 Just some shots of the back area. You can see the changing room bathroom has had its walls removed. I find it kinda funny to see the piping and electrical just hanging from the ceiling.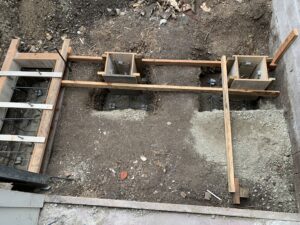 Out the back door where they'll be fitting a new exit to the back. I hadn't thought about it, but seeing that they have some rebar in place, it looks like they'll be using concrete here too!
Here's to hoping that the pour goes this week, it will be interesting to see the new space take shape!