Greetings again members, friends, and family of EBJI!
We're now 3.5 months into the remodel and progress is pushing forward. The walls are all up and covered, the old electrical stuff is mostly removed and the new wiring is almost completely in place. All the concrete has now been poured, the extra support studs are in place, the back stairs are complete, and progress is moving daily!
On to the pictures!!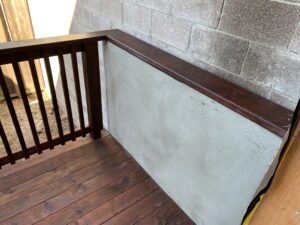 This is the back doorway. What you're seeing is the protective wall we were required to install in order to prevent the brick wall behind from going up in flames too fast in the event of a fire. Because bricks are known to be extremely flammable… or something.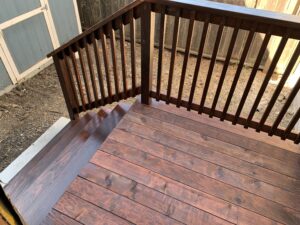 The new stairs. Gone are the old rickety stairs we had, from which we took our lives into our own hands when we moved the big rolls of mats.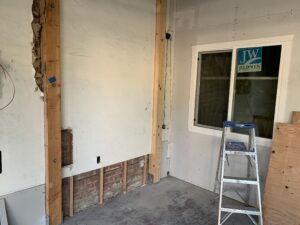 The front entryway. You can see the window to the office as well as the support studs (that were installed in the last 2 weeks.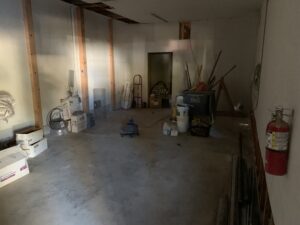 Difficult to see, but this is the office space. Complete electrical not in place yet, but notice that there are no longer wiring and outlets hanging from the ceiling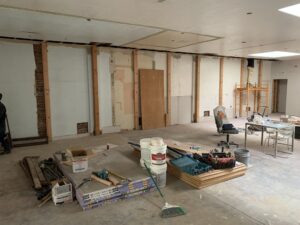 One view of the training area. Notice that our old friend, the old bathroom light, is now gone. You can still see, on the ceiling, the area that used to be the office.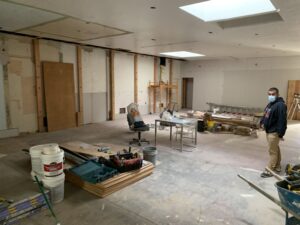 A wider view of the training area. If you click the image to get the larger version, you can see the ceiling outlines where the old area existed. We haven't had first workout in this space and I'm already amazed at how we got along, for so many years, with such a small space!
There are still other details to work out, such as procuring new tatami, framing the tatami for the training area, finishing the walls, etc. but things are now moving fast and at some point (county rules permitting) we may be able to start having responsible, social distanced workouts before the end of the year (which is good timing as the park is getting cold and dark is coming earlier and earlier).
Hope you're all enjoying the updates!