Greetings again members, friends, and family of EBJI!
Apologies for the delay since the last update. I actually took some pictures last week, but they didn't come out. Not sure why, but I took several pics and only a couple of them weren't blurry!
Nonetheless, I dropped in today to check the progress before the long weekend. It ended up being a good tie, I showed up just as the workers were breaking for lunch, so I was able to get in and out without being in their way.
The electrical has been approved and basically all the "hoops" have been jumped through. Last week there were a lot of wires sticking out of the wall, but this week a lot of the fixtures have been put in and even some drywall has gone up. Hopefully, county permitting, we may have a nice open space to have some semblance of a workout soon!
On to the pictures!!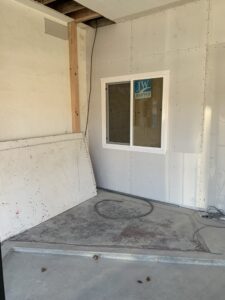 Our main entryway. The only thing here not closes up is the ceiling!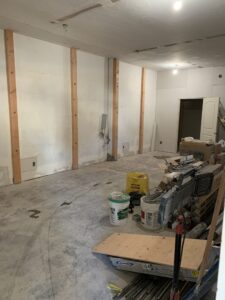 The new office space, open doorway to a storage area in the back.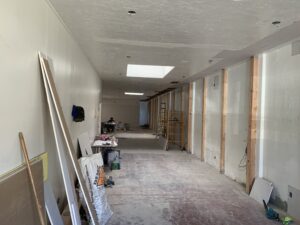 The front lobby entryway. The only thing that's missing is those deluxe seats that used to be here!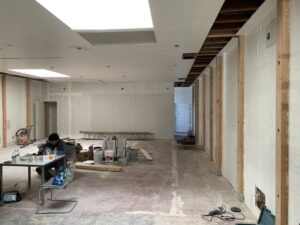 From end of the mat area, looking across the space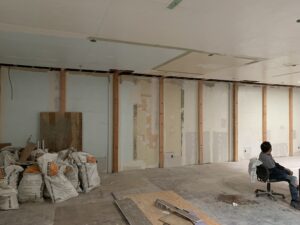 Our obligatory "This is where the office used to be" pic.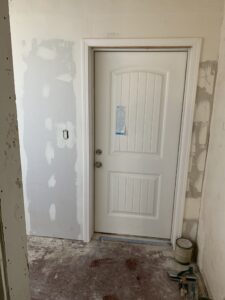 What's this door? It's actually the new door to the back yard space!  No more sliding door!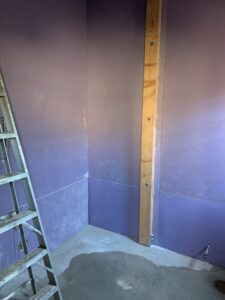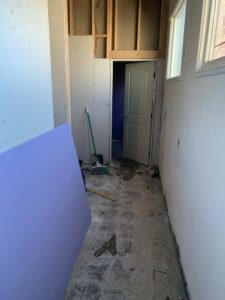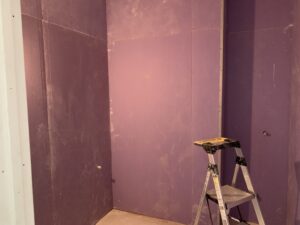 You can see in these last shots that the covering on the wall is starting to go up. These specifically are the bathroom areas (why starting there, don't know, maybe because they're small contained spaces without a lot going on right now?).