Greetings again members, friends, and family!
I made another stop at the dojo during my holiday outings. The day I came in, they were preparing the walls to be textured (before painting). If you look at the prior pictures, the walls look a little different. Planning a trip down to see how the painting went!
On to the pictures!!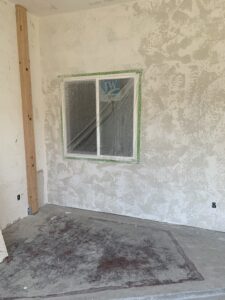 The entryway. Rumor has it that the new doors are coming this week! I didn't get pictures of the office this time because there were a few guys on ladders in the doorway. They were busy on ladders in the back too, so I couldn't get pictures there either, but you get the idea.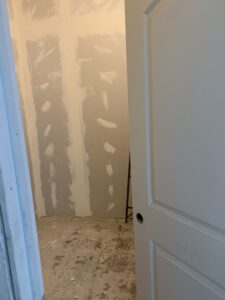 Thought I had a better shot here, but nonetheless, this is the public bathroom. The walls are prepped, but still no fixtures (I am guessing they go in last…)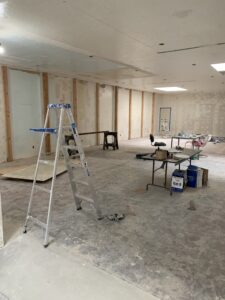 The training area. You can see that ceiling has yet to be prepped, but the training area is basically complete (minus fixtures) and cleared.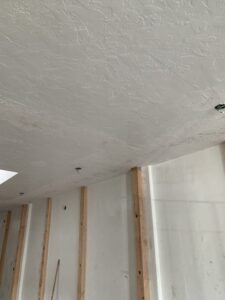 Closer shot of the ceiling. You can see where they've closed up the spaces they had there, as well as some electrical fixtures (for lighting?)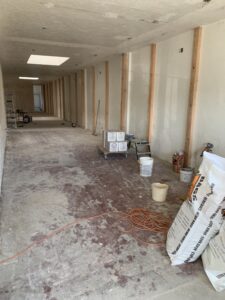 In absence of being able to get shots of office and back, took one long range shot of the lobby looking down through the training area.
Will be trying to get shots of a painted dojo this week, and perhaps a new door!